Maya SDK
---
This thread will document my dev notes and discussion about our Maya to Looking Glass pipeline.
Have a look at this flashy T-Rex rendered this morning using the Maya native renderer and running in the Looking Glass: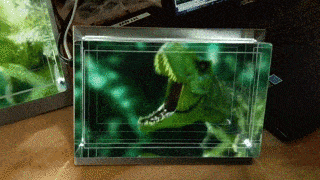 …
Some important features and considerations have been built into this tool kit, including setting up the cameras in a way that ensures the main focal plane of the scene is perfectly controllable and predictable. We're also including features that assist with depth-of-field effects to give another level of control to the artist, specifically around elements in the scene in the background and foreground.
Post processing effects will also be possible to add to renders made with Maya and other content creation software thanks to external pipeline tools that are also in the works. As far as workflow, each of the views of the supersterosopic scene needed for the Looking Glass will be treated as a separate sequence, which can be post processed and then reassembled as desired to be displayed, for instance, as a superstereoscopic group-viewable 3D movie in the Looking Glass!
Using custom renderers is also already possible, due to a customizable render command line. Here's a piece by Ash, a 3D artist who we recently were lucky enough to cross paths with, using the Looking Glass tools together with Arnold renderer: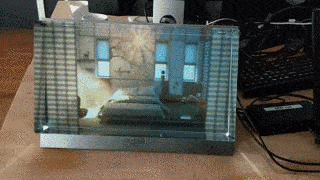 …
Coming up next: a realtime viewport working in the Looking Glass! Completing this means you could preview an animation you are working on directly in the Looking Glass as you work on it! We'll post more about the live viewport from Maya once it is fully operational.
---
Download:
Public download link coming soon