I saw one of these hanging on a wall a few month's ago in a friend's apartment and was blown away – they are at their core scratch holograms in the traditional sense, but made with a CNC mill to manually scratch the entire complex light field in a piece of metal. WHAT?! Yes.
As usual these 2D captures don't do these wonderful creations justice.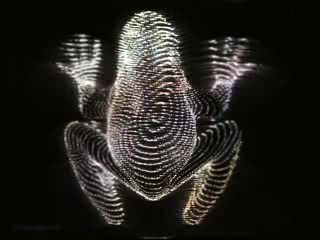 Thanks for the tip on this Robbie Tilton!