Memraxz 2!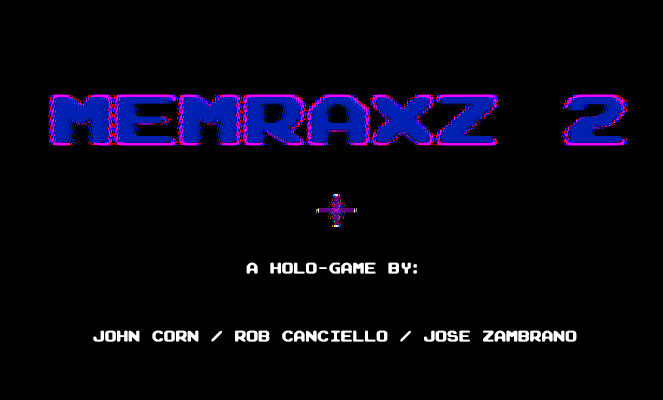 Overview:
Welcome! Memraxz 2 is a first of its kind holo-arcade-game that challenges you to use your sense of depth and reflexes to achieve the highest score possible. Taking advantage of the current HoloPlayer's resolution, Memraxz 2 harkens back to the golden age of classic arcade cabinets.
Your goal is to sort through an ever-increasing onslaught of memory cubes, all the while making sure they don't fall into the unconscious abyss!
Pickup and drag each memory cube into its corresponding portal. Every successful transfer will earn you points.
Some cubes are secretly "bad memories" and will show their true nature the second you pick them up. Make sure you drop them! Delivering a bad memory into a portal will make you lose points!
Don't let good memories fall into the unconscious abyss, or you'll lose a life! You only have five lives!
Be careful. The mind tends to wander…your portals may occasionally switch positions.
Try to beat the high score!
Controls:
Memraxz 2 uses a modified Nintendo Switch Joy-con remote.
Cursor: Use this to navigate a the hologram!
Right "R" Bumper: Press and hold to grab a memory cube. Release to drop it into its portal.
Tech Details:
HoloPlay version 0.35
Uses Realsense
Uses sound
Uses modified Nintendo Switch Joy-con remote
Downloads:
PC Build: https://www.dropbox.com/s/ime2ioeo38y8hfj/Memraxz2_PC_Fixed.zip?dl=0
Mac Build: https://www.dropbox.com/s/qwh01lozruwalhj/Memraxz_2_Mac.zip?dl=0