Hologram Viewer with Alexa Integration
---
A model viewer in which you can view models from Google Poly using the Amazon Echo.
Instructions:
First off, to use this properly you'll need to sign up for the Beta testing for the Alexa skill, as we've yet to publish it. Unfortunately, I need to give you access to that, so if you want to test out this app send me an email at alex.duncan@lookingglassfactory.com and I'll add you ASAP.
With the skill downloaded onto your Alexa, you should now download the Unity app linked below. This app will automatically try to sync with your Alexa.
You can use the skill by saying "Alexa, open Hologram Viewer." You'll then get an app ID that you'll need to input into your Unity app the first time you open it using the UI that will pop up. Now, you can say, for example, "show me a lion" and a lion will appear! You can say "next" or "previous" to cycle through more models using the same keyword.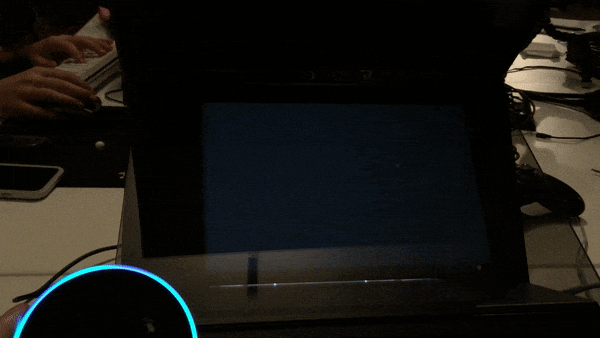 ---
HoloPlay version 0.42
Does not use Realsense
Does not use sound
Needs an Amazon Echo and access to the beta of the skill
Download: