Here is my first Looking Glass hologram! Tic toc, it's a clock. Well, part of one anyway.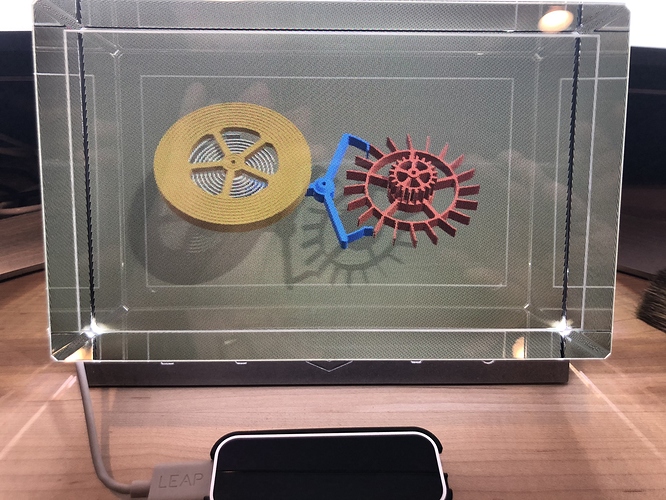 While I'm not new to 3D modeling (CAD/CAM is in my wheelhouse), I am new to Unity, but slowly getting the hang of things. In an effort to learn, I figured why not work with something I'm currently building (albeit slowly) as motivation. The fun part is that I get to see it work before it's actually built.
Full disclose, I did not design the clock, I'm just printing/assembling it, and hacking on it in Unity as a learning example. The original design is over on Thingiverse.
Here are the printed parts that I animated.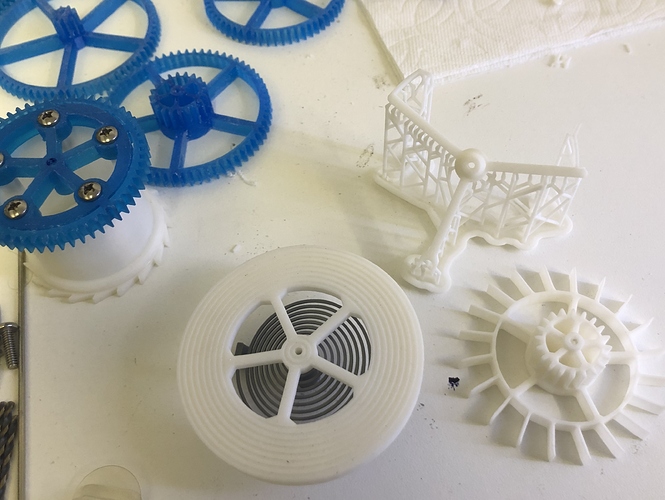 Needless to say, I'm having a blast with my Looking Glass!!!