A new first reported here at the Looking Glass Brooklyn Lab: the first volumetric video of a moonwalk! Or more accurately, attempted moonwalk.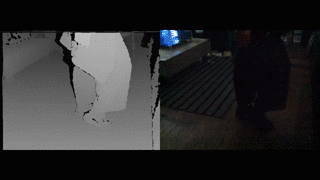 Taken with Holoflix, Looking Glass' free + highly-experimental point-and-shoot volumetric video app: https://itunes.apple.com/us/app/holoflix/id1122631930?mt=8
Hardware Used: Structure Sensor from our friends at Occipital + an iPad Mini 4
Will post video of an import into one of the prototype lightfield dev kits shortly!
p.s. if you want to really learn to moonwalk, Albert can show you how.