Hi all,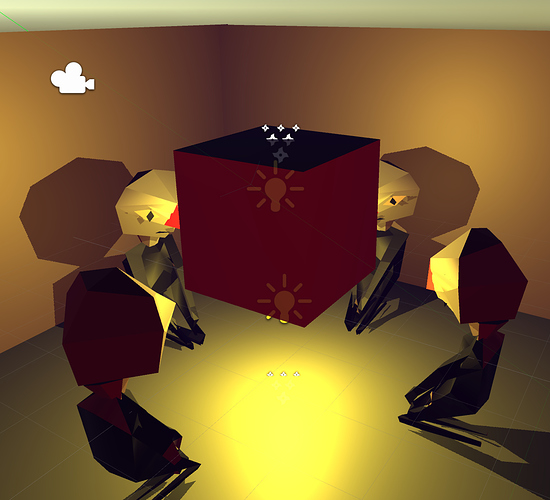 The past two days, my team and I have been working on a little game called At the Campfire for the HoloJam. I worked with Easton Self, Julian Cordero, and Flan Falacci. We're all NYU students and we all study game design in different forms. The theme was memories, so we built our game around the idea of collective memory, shared stories, and the polarities associated with memory. In our minds, we feel that memories are multi-faceted. Over time, we're tempted to think that they decay, but there's evidence that they transform as well. They become something mystical and absurd as time passes, and at some point they may have very little to do with reality and more to do with beliefs and interpretations.
Mechanically, we all explored different things. Some of us played with movement through the Hologram, while others focused more on aesthetics and new ways of portraying 3D worlds. Easton built a small, intimate scene focused on exploring the movement of the 3D models in a strangely lit place. Flan built what amounts to a procedural garden-planting game. Julian constructed a scene of the beach in which you control the place itself. I recreated a multi-memory, a collection of people caught in my overlaid memories of speeches at Washington Square Park.
As a result, we decided to contain all our separate experiments in a shared 'over-world' or a shared reality. But, even this is just a memory. It rotates, light blinds and fades, and the campfire sits at the center as a force of constant change. Fire has been a gathering place for humanity for centuries, and we thought it was fitting to center the game around such a space.