After Journey | God Mode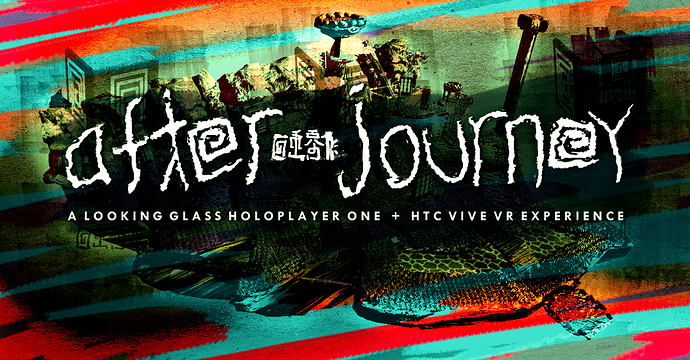 This is a special vr x hologram project designed for live events and exhibition. However, the HoloPlayer One side of the hybrid is available. It is a more immersive game in development where the primary mechanics are available. In this version, you play as God only. However, the main Vive character (i.e. lost soul/mortal) should be available to manipulate.
After Journey is a game that seeks to intertwine the worlds of the hologram and virtual reality into a single experience. All the while, intriguing audiences with unique immersion, interactivity, and focused visuals whether floating or in-helmet. In After Journey, there are two roles: that of God and that of a soul who has dearly departed to the afterlife. God (hologram) must guide the lost soul (vr) into ascension where the soul may rest in peace. A tandem player, live experience to enjoy…
Instructions:
Space : Hold to Trigger God Mode and Movement
Touch : Forward, Sides, and Back to Move God Positioning
Touch Lost Soul : Once -> To lift into atmosphere.
Touch Ground with Lost Soul : Next -> To place back onto platform.
Up : Hold to zoom further out. Let go to go back.
(!) For HoloPlayer One Flamingo Systems with Button Inputs, 1 and 2 functions as Space and 3 and 4 functions as zoom up.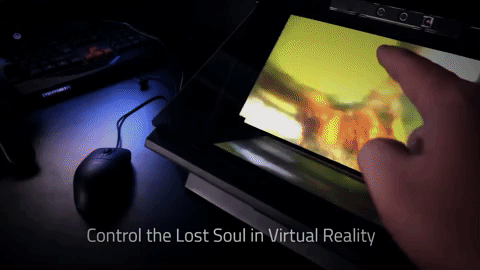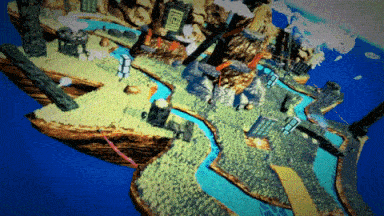 ---
HoloPlay version 0.392
Uses RealSense
Uses Sound
Keyboard + RealSense Touch Controlled (Buttons on Flamingo System)
Download: